NEEDED – SENIOR PICTURES!!!
Graduation is just around the corner and once again we are putting together a Powerpoint slideshow for our graduation ceremony. We would love to include everyone in the senior class for this slideshow. Please send in pictures of your child that you would like to have used. We are looking for pictures of students from any stage of his/her life. Baby pics, elementary school, senior pictures, pics with friends (who are also seniors), sports pictures or other school activities are all great. We ONLY want seniors, so no family pics or pictures with friends who aren't in the class. We want a wide range of pictures, so please help us with this project.
Please send your pictures (in jpeg format) to graduation@kearney.k12.mo.us. If you have any questions please contact Jennifer Kopp (koppj@ksdr1.net / 628-4585).
Please send pictures in before April 15th (the earlier the better). Thanks again for your help.
↓
The National Center for Women and IT Award for Aspirations in Computing builds a talent pool for the growing technical workforce and helps academic and corporate organizations celebrate diversity in computing by honoring young women at the high-school level for their computing-related achievements and interests. Award recipients are selected based on their aptitude and aspirations in technology and computing; leadership ability; academic history; and plans for post-secondary education. Kearney High School is pleased to announce that Mikayla Honeycutt and Laura Bartig are 2014/2015 recipients of this award (pictured below).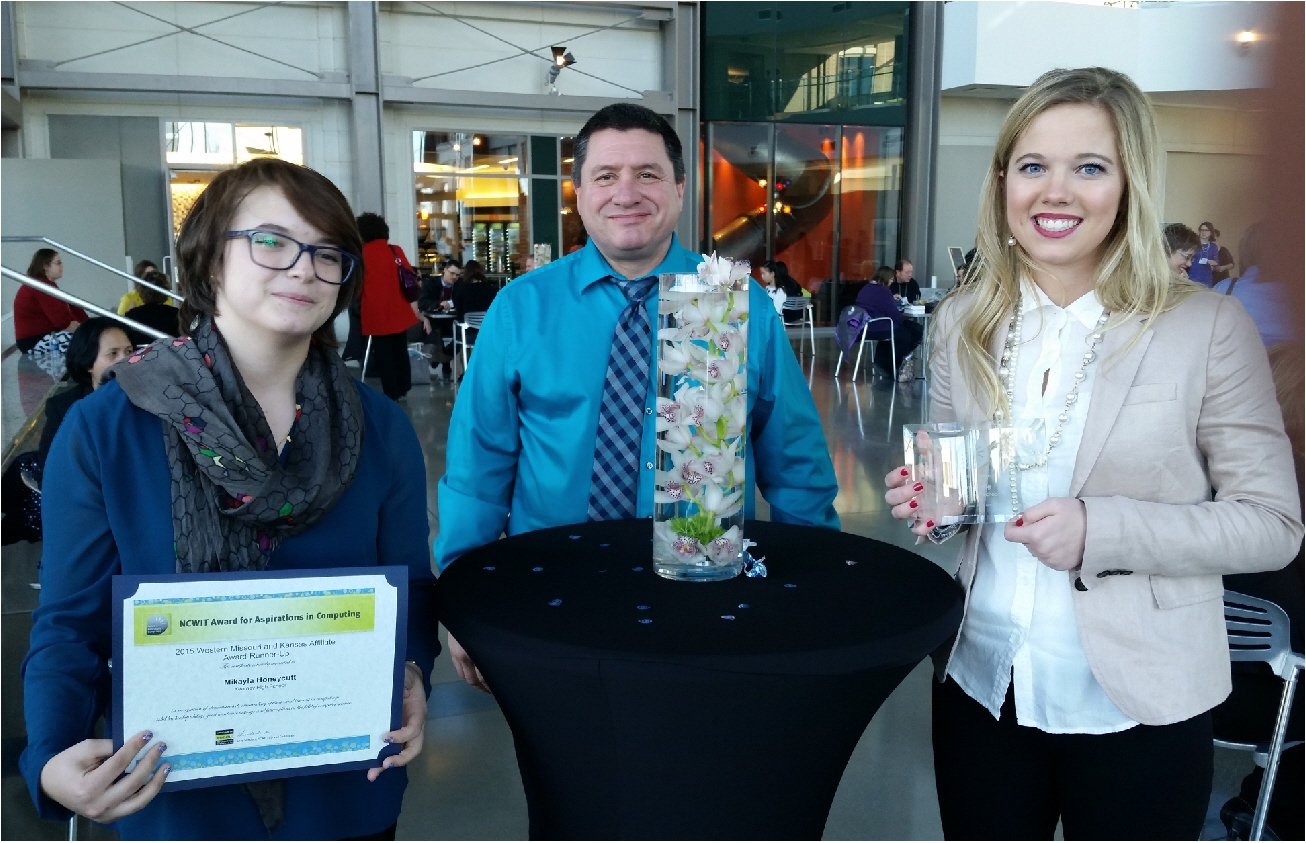 Mikayla Honeycutt and Laura Bartig